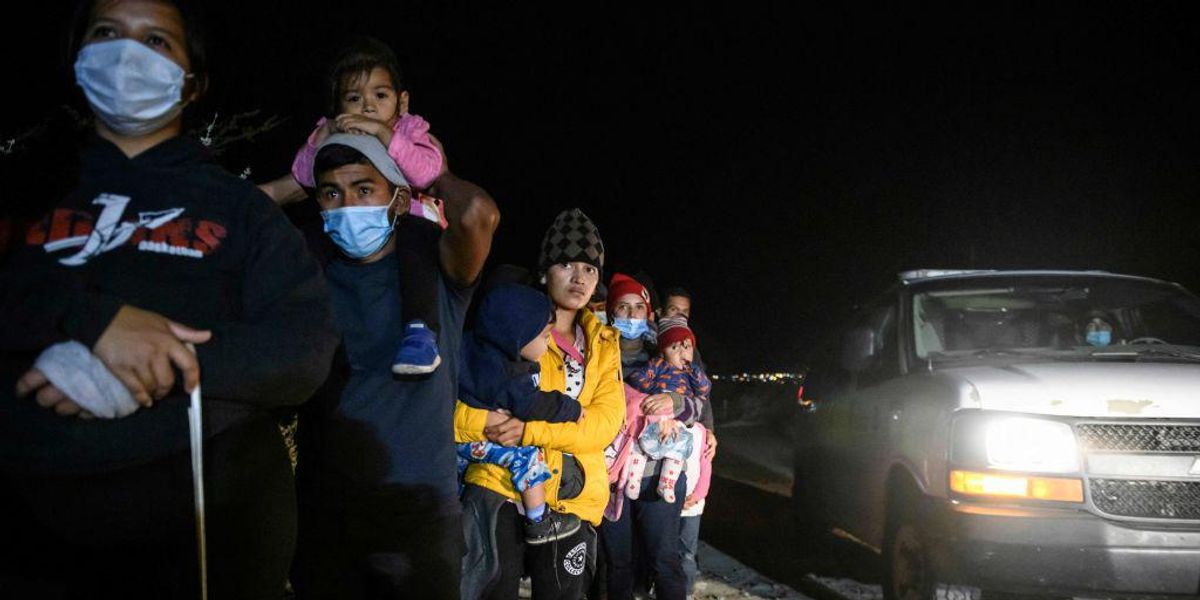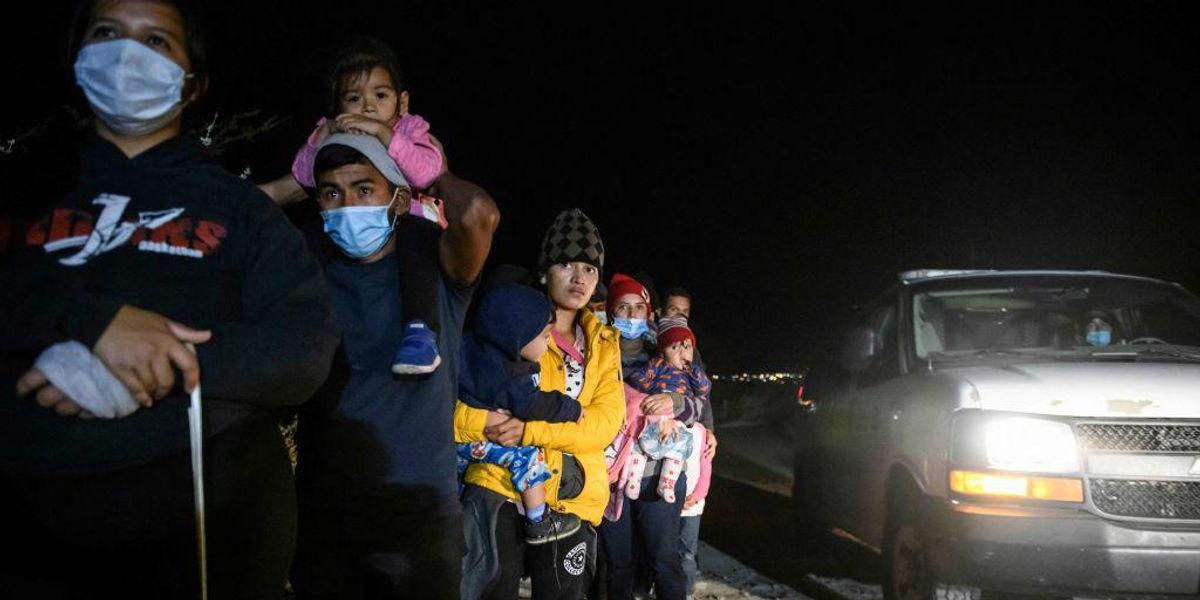 Border Patrol has released approximately 30,000 illegal immigrants directly into the country since January as facilities designed to hold migrants overflow amid the ongoing immigration crisis, a former top border official under the Trump administration announced on Tuesday.
Former acting commissioner of U.S. Customs and Border Protection Mark Morgan told the Washington Examiner that the migrants were released by Border Patrol without being transferred to Immigration and Customs Enforcement facilities, where families can be held for 20 days.
"You're not going to find that anywhere because they're locking down the information," Morgan reportedly said, adding that he was personally given the information by Border Patrol officials.
Morgan made the remarks after a roundtable discussion in the Rio Grande Valley of South Texas which included lawmakers, local ranchers, medical officials, and business leaders.
The news comes as the Biden administration continues to grapple with a worsening crisis along the U.S.-Mexico border as unprecedented numbers of migrants surge into the country anticipating lenient treatment.
Though publicly downplaying the crisis as a "challenge," the administration is clearly scrambling to manage the rapid influx and is now apparently electing to simply release migrants into the country as space to house them runs out — and perhaps without issuing court dates.
Normally, illegal immigrants released into the public are given a Notice to Appear, which is a charging document issued by immigration enforcement authorities to commence deportation proceedings against an individual in a federal immigration court.
But a report surfaced last week indicating that the situation had become so dire that in the Rio Grande Valley that Border Patrol was considering releasing illegal immigrants without providing a court date.
A senior source reportedly told Fox News that the border situation has "become so dire that BP [Border Patrol] has no choice but to release people nearly immediately after apprehension because there is no space to hold people even to do necessary NTA paperwork."
Fox News noted that "such a decision would be unprecedented if enacted and would place the responsibility of seeking an asylum hearing on the migrants through Immigrations and Customs Enforcement (ICE) or legal assistance."
It should be noted that Morgan's report to the Examiner did not specify whether or not the released migrants had been issued a court date. However, if it is true that they were released before being transferred to ICE, then the suggestion may be considered likely.
The mass release of migrants into the country is not unprecedented, though the rate is certainly concerning. Morgan himself oversaw the release of some 218,000 migrant "family members" over a roughly 8-month period in 2019.
via Conservative Review
Enjoy this article? Read the full version at the authors website: https://www.conservativereview.com/