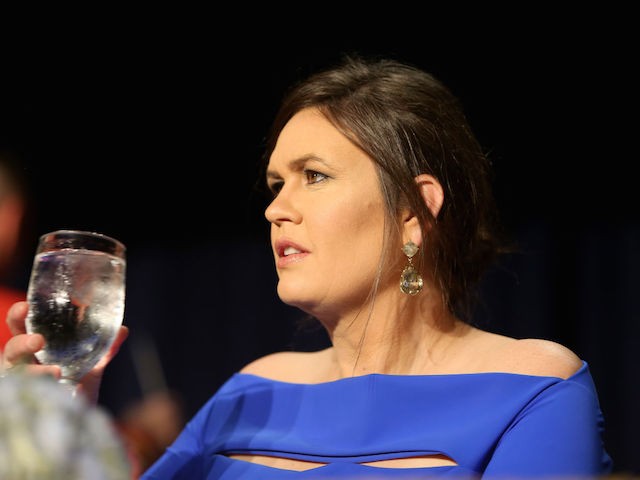 James Finkelstein, chairman of the news outlet the Hill, announced in a letter to Steven Thomma, executive director of the White House Correspondents' Association, that the Hill will no longer participate in the annual White House Correspondents' Association (WHCA) dinner.
"The Hill, which has participated in the White House Correspondents' Association (WHCA) dinner for many years, does not plan at this time to participate in the event moving forward," he wrote. "In short, there's simply no reason for us to participate in something that casts our profession in a poor light."
Finkelstein singled out the WHCA's choice of comedienne Michelle Wolf as the reason. "The kind of jokes told by this year's headliner, Michelle Wolf, were out of line for an event that's supposed to be fun — and fair," he wrote. "Based on what Americans witnessed on national television at Saturday night's dinner, a once-fine evening celebrating the strong, free press the WHCA speaks of has turned into an angry display and ad-hominem attacks."
Also at issue are the WHCA's reluctance to apologize and the fact that there has still been no apology to press secretary Sarah Huckabee Sanders, whom Wolf singled out in a series of especially mean-spirited personal attacks.
"The association made apologies, albeit not to the press secretary, only after the pressure compelled it to happen. We hope the dinner can get back to talking about the importance of the Fourth Estate without the kind of ugly sideshow that completely overshadowed the event this year."
The Hill did leave the door open to return but not without "major reforms."
There are rumors that this will only be the beginning. Apparently, other news outlets are also talking about dropping out as the fallout from Saturday night's debacle continues.
via Breitbart News
Enjoy this article? Read the full version at the authors website: http://www.breitbart.com