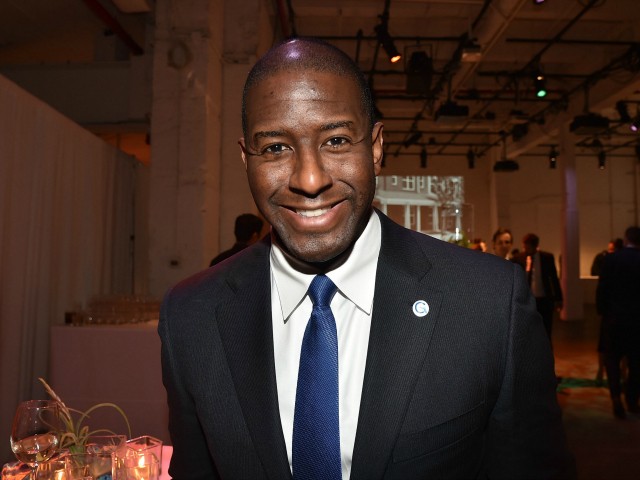 A story from Tallahassee Reports published Thursday offers details about an FBI investigation into possible corruption in the city of Tallahassee while Andrew Gillum, the Democratic nominee in Florida's upcoming gubernatorial election, was mayor.
According to the story by Steve Stewart, FBI agents posing as developers made payments to Andrew Gillum's brother, Marcus Gillum, as part of an effort to show they were seeking business with the city of Tallahassee.
"The payments were said to be in the thousands of dollars per month," Stewart wrote. "The length of the engagement was not known."
"Marcus Gillum's name has surfaced in relation to the federal investigation several times," he added. "Most notably he was mentioned in public reports as part of a group that vacationed in New York in August 2016. The group included FBI agents posing as developers, Adam Corey, and Mayor Andrew Gillum. Adam Corey, the former campaign treasurer to Mayor Andrew Gillum, is a central figure in the federal investigation and, at the time of the New York Trip, was a city [lobbyist] and a city vendor."
Stewart's report caught the attention of Rep. Matt Gaetz (R-FL), an ally of Gillum's Republican opponent Rep. Ron DeSantis (R-FL), who took a shot at Gillum late Thursday on Twitter.
"Criminal" can be a noun. https://t.co/OPofLGRPeq https://t.co/pLhFxF06MZ

— Matt Gaetz (@mattgaetz) August 31, 2018
Gillum's victory on Tuesday was an unexpected one given he had lagged in most of the polling leading up to Tuesday's contest but outperformed the Real Clear Politics' polling average for the Democratic gubernatorial primary by a nearly 3-to-1 margin.
Follow Jeff Poor on Twitter @jeff_poor
via Breitbart News
Enjoy this article? Read the full version at the authors website: https://www.breitbart.com