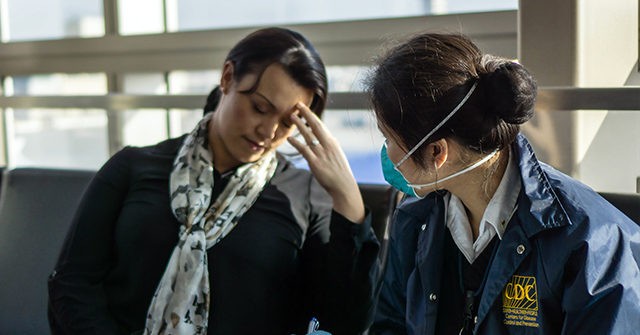 Individuals who purposely transmit the Chinese coronavirus to others could be charged as terrorists, warns a Department of Justice memo obtained Tuesday by Politico.
Deputy Attorney General Jeffrey Rosen wrote to U.S. Attorneys and law enforcement agency heads nationwide that they may find cases where there is "purposeful exposure and infection of others with COVID-19."
"Because Coronavirus appears to meet the statutory definition of a 'biological agent'… such acts potentially could implicate the Nation's terrorism-related statutes," wrote the DOJ's second-highest ranking official.  "Threats or attempts to use COVID-19 as a weapon against Americans will not be tolerated."
Rosen did not reference a particular case in which terror charges are being weighed.
The Justice Department recently launched a task force to combat hoarding and price gouging of consumers as the scramble to purchase essentials to sustain themselves during the coronavirus outbreak.
On Monday, Attorney General William Barr warned hoarders of medical equipment that the federal government has the authority to seize their products due to an executive order signed by President Donald Trump.
"If you have a big supply of toilet paper in your house, this is not something that you have to worry about, but if you are sitting on a warehouse with surgical masks, you will be hearing a knock on your door," Barr told reporters during his remarks at the White House press briefing.
via Breitbart News
Enjoy this article? Read the full version at the authors website: https://www.breitbart.com