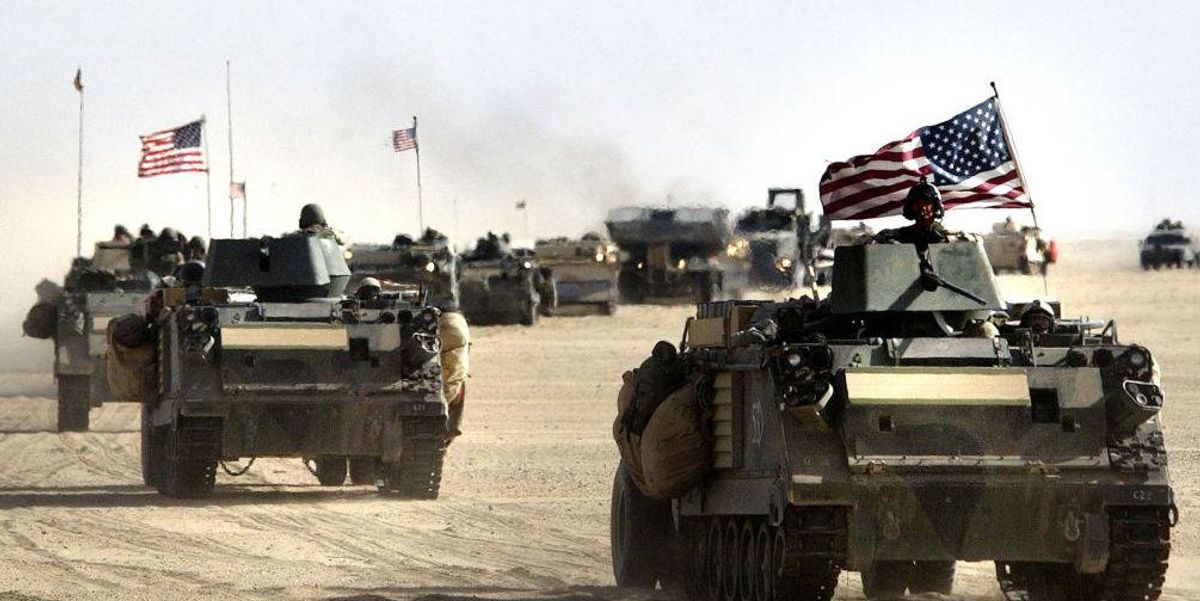 The United States Army published a bulletin last week revealing what the military branch considers a grave threat that may jeopardize U.S. national security: climate change.
What are the details?
The document — published by the assistant secretary of the Army for installations, energy and environment — claims "climate change is a serious threat to U.S. National security interests and defense objectives."
"Warming temperatures open new theaters of operations for military and commercial use, while extreme weather events and rising sea levels threaten infrastructure and economic output, trigger large-scale population displacement, migration and exacerbate food and water insecurity," the bulletin claims.
Because of these alleged threats, the Army will now be "prioritizing climate change" in strategic defense plans. The new focus appears to be directly related to President Joe Biden's agenda, which emphasizes addressing climate change threats.
The Defense Department, in fact, has already established the "Department of Defense Climate Working Group," a new office that will coordinate the Defense Department's ongoing response to climate change.
Joe Bryan, the leader of the new working group, said last month:
It's really an exciting time in which we're seeing our defense requirements and our mission requirements align exceptionally well with some climate-friendly solutions. And I think the commercial sector is moving there faster than we can possibly imagine, and we have an opportunity to take advantage of that and improve our own capability and competitiveness.
Anything else?
Defense Secretary Lloyd Austin fully supports Biden's emphasis on climate change.
Last month, Austin said that "climate change is making the world more unsafe and we need to act."
"Today, no nation can find lasting security without addressing the climate crisis. We face all kinds of threats in our line of work, but few of them truly deserve to be called existential. The climate crisis does," Austin said.
In his statement, Austin intertwined military readiness with "energy efficiency."
"We in the Department of Defense are committed to doing our part, from increasing the energy efficiency of our platforms and installations, to deploying clean distributed generation and energy storage, to electrifying our own vehicle fleets," Austin said. "The benefits of action extend well beyond the climate, and include opportunities to improve our own operations. For example, when we operate more sustainably, we become more logistically agile and ready to respond to crises."
via Conservative Review
Enjoy this article? Read the full version at the authors website: https://www.conservativereview.com/