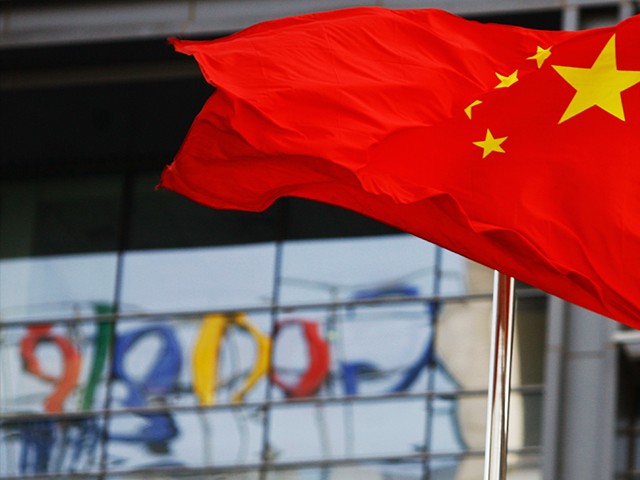 Employees at Google have reportedly begun fighting amongst themselves over the company's plans to develop a government-censored Chinese search engine, codenamed "Project Dragonfly." Many employees are reportedly in favor of working with the communist regime.
The Verge reports that employees working for tech giant Google are divided over the company's plans to launch a government-censored Chinese search engine, codenamed "Project Dragonfly." Anger over the project has been previously reported on by Breitbart News, as many as 1,400 employees have already signed an internal petition requesting more information about the project while a smaller group of 400 employees have recently urged Google to abandon the project in an open letter published to Medium.com.
"Dragonfly would also enable censorship and government-directed disinformation, and destabilize the ground truth on which popular deliberation and dissent rely," the employees wrote in the letter. "Given the Chinese government's reported suppression of dissident voices, such controls would likely be used to silence marginalized people, and favor information that promotes government interests."
But this week, TechCrunch published a letter from Google employees taking the exact opposite stance, signed by more than 500 Google employee the letter states:
Dragonfly still faces many difficulties and uncertainties, which can only be resolved by continuing efforts. The regulation requirements set by the Chinese government (like censorship) makes Dragonfly a challenging project. If we are not careful enough, the project can end up doing more harm than good. In any case, only with continuing efforts on Dragonfly can we learn how different approaches may work out in China, and find out if there is a way that is good for both the Chinese users and Google. Even if we fail, the findings can still be useful for bringing other services to China.
Google employees have protested a number of political moves by the company recently, but interestingly enough only half as many have opposed Project Dragonfly as opposed a project from the Pentagon which Google planned to help develop artificial intelligence for. In a letter published in April, between 3,100 and 4,000 employees  signed an open letter opposing Google's involvement in the Pentagon's "Project Maven," which aimed to improve drone analysis using AI to better identify civilian and reduce the number of unnecessary casualties
"We believe that Google should not be in the business of war," the letter read. It would seem that many Google employees have an issue with helping the U.S. government and military, unfortunately not so many have problems with helping a Chinese dictatorship track and trace their citizens more easily through Project Dragonfly.
Lucas Nolan is a reporter for Breitbart News covering issues of free speech and online censorship. Follow him on Twitter @LucasNolan or email him at lnolan@breitbart.com
via Breitbart News
Enjoy this article? Read the full version at the authors website: https://www.breitbart.com