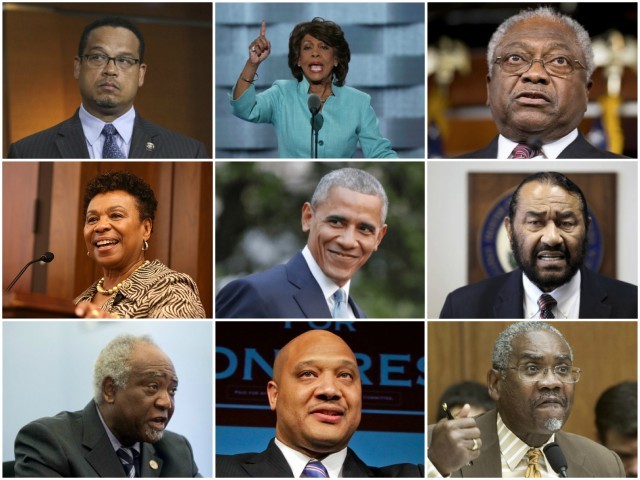 Democrats and their establishment media allies continue to blame President Trump for the shooting massacre at a synagogue over the weekend, even as they themselves continue their associations with Louis Farrakhan.
While CNN, NBC News, and the Democrat National Committee continue to hide their own connections to one of the most rabid anti-Semites this country has ever produced, in turn, they lie about Trump and the terrorist who murdered 11 innocent people.
To begin with, Trump has been one of the most pro-Jewish and pro-Israel presidents ever. Trump's very first international trip as president was to Israel, where he was the first president to visit the Old City of Jerusalem. And it was Trump who finally ended decades of presidential lip service by actually moving the American Embassy to Jerusalem.
What's more, Trump's daughter Ivanka, a close aide of his in the White House, converted to Judaism to marry Jared Kushner, who is currently one of the president's closest and most trusted advisers. By extension, Trump's grandchildren are Jewish and being raised in the Jewish faith.
If that is not convincing enough, the man who murdered 11 people in that synagogue Saturday despised Trump, primarily because of Trump's Jewish family members and his obvious affection for Israel.
There is no connection whatsoever between Trump or anyone in his administration with anti-Semites or anti-Semitism, but…
Here is a list of those media organizations and elected Democrats who associate with Farrakhan.
CNN
CNN contributor Marc Lamont Hill has a long history of associating with, defending, and praising Farrakhan.
NBC News
MSNBC anchor Al Sharpton has a long and sordid history of his own monstrous acts of anti-Semitism, but even as an employee at NBC, he has continued to defend and, even as recently as last month, publicly associate with Farrakhan.
The Democrat National Committee
No less than the co-chair of the Democrat National Committee, Rep. Keith Ellison (D-MN), has a long and sordid association with Farrakhan, that includes lying about his recent contacts — recent as in 2013 and 2016.
The Congressional Black Caucus
Some 21 members of the Congressional Black Caucus met with Farrakhan in 2005 and refused to condemn him in 2018.
Former President Barack Obama
The establishment media hid this photo from the public until Obama was safely out of office.
Former President Bill Clinton
Just last month, a former American president shared a dais with Farrakhan, which would be no different than former President George W. Bush sharing a dais with David Duke.
Former Attorney General Eric Holder
This photo was taken just last month.
Rep. Maxine Waters (D-CA)
When not smearing Trump as racist, Waters attends Farrakhan speeches, where she is treated as a guest of honor.
Barbara Lee (D-CA)
Met with Farrakhan in  2006..
Danny Davis (D-IL)
Davis, a 21-year congressman, said the following this year:
"I personally know [Farrakhan], I've been to his home, done meetings, participated in events with him," Davis told The Daily Caller. "I don't regard Louis Farrakhan as an aberration or anything, I regard him as an outstanding human being who commands a following of individuals who are learned and articulate and he plays a big role in the lives of thousands and thousands and thousands and thousands of people."
André Carson (D-IN)
Carson not only met with Farrakhan in 2015, he refuses to condemn his anti-Semitism or rule out future meetings.
James Clyburn (D-SC)
Clyburn is the third-highest-ranking Democrat in the House. In 2011,  shared a stage with Farrakhan and refuses to denounce him. .
Al Green (D-TX)
Green enjoyed a little personal time with Farrakhan on '06.
Gregory Meeks (D-NY)
Meeks met with Farrakhan in 2011.  
The Resistance aka Women's March Co-Founder Tamika D. Mallory
Mallory has openly associates with Farrakhan as recently as this year. More here.
Democrat Icon and Women's March C0-Founder Linda Sarsour
Sarsour has attended Farrakhan rallies, defended and praised the hate preacher.
—
So there you have it, some of the top left-wing media outlets in the country and the tippy-top of the Democrat party are all working overtime to normalize a virulent anti-Semitic hate preacher. 
Follow John Nolte on Twitter @NolteNC. Follow his Facebook Page here.
via Breitbart News
Enjoy this article? Read the full version at the authors website: https://www.breitbart.com